As I posted in another thread, I made it to the Barrett Jackson event in Orange County CA.
The ride was a blast and I cannot wait for this car. I got to go twice! (was going to go again, but they had already closed up the ST section when I came around again (the drivers had another something or other to go to) and I couldn't believe how well this thing corners. The all leather Recaros where beyond comfortable. They were narrow but were not slippery. If they had let me, I could have taken a nap in the passenger seat no problem.
The exuast sound both inside and outside the car was nice. The track was really too short to say if it was too quiet inside the cabin, but I really enjoyed listening to it while I was waiting my turn.
Headroom with the sunroof maybe a little snug for some taller folk with helmets on track days. However, if you are tall, are considering the sunroof and will be taking your ST for track days, I highly recommended testing it out first. We could not adjust the seats in the preview car, so depending on the seating position that is comfortable for you, this could change.
The tangerine scream in person is absolutely gorgeous! If I weren't paranoid about attracting the wrong type of attention, I would certainly seriously consider changing from white to TS. Even my dad, who is not a fan of loud colors love it.
Sadly (and I am SO sorry!!) I did not get a reading on the GForce app that I had. I didn't know, but when I closed the app, it did not save the info. Like I said, I went back to get another reading but they were done with the hot laps.
And I posted the following in the other thread (just copied and pasted here for those who haven't seen it):
I rode with a guy who shot a commercial for the ST (ST vs. WRX). He said the WRX is faster off the line but the Focus (after launch) gets the inside line of the WRXs tightest donut. It can slip right in and hold the line inside the WRX like a champ. They actually blew a front tire in the WRX in the process. So look out for an awesome commercial! (I don't know when it will be out...forgot to ask)
Right here are pictures, video is at the bottom. Some of these aren't so fantastic. (cell phone pics)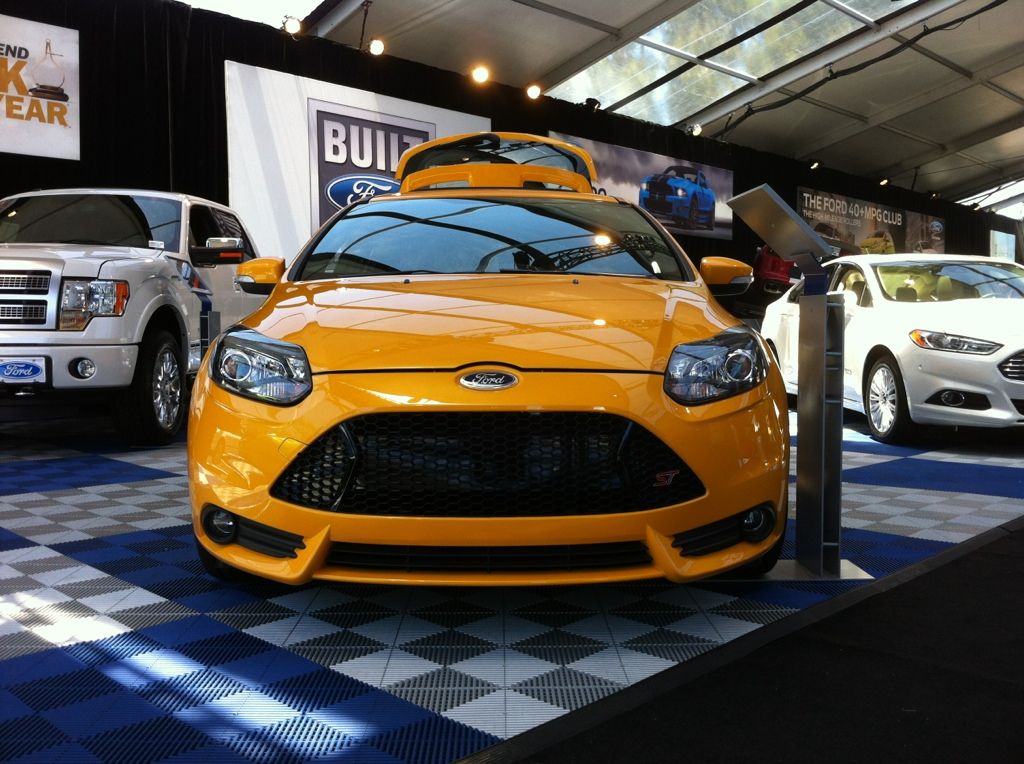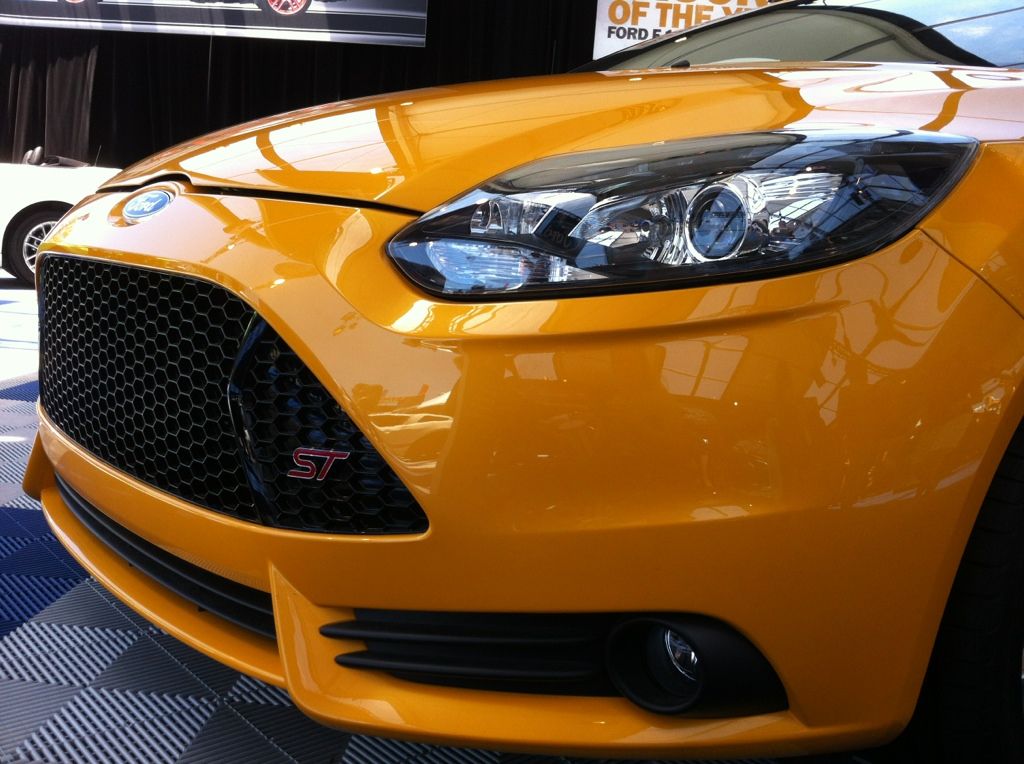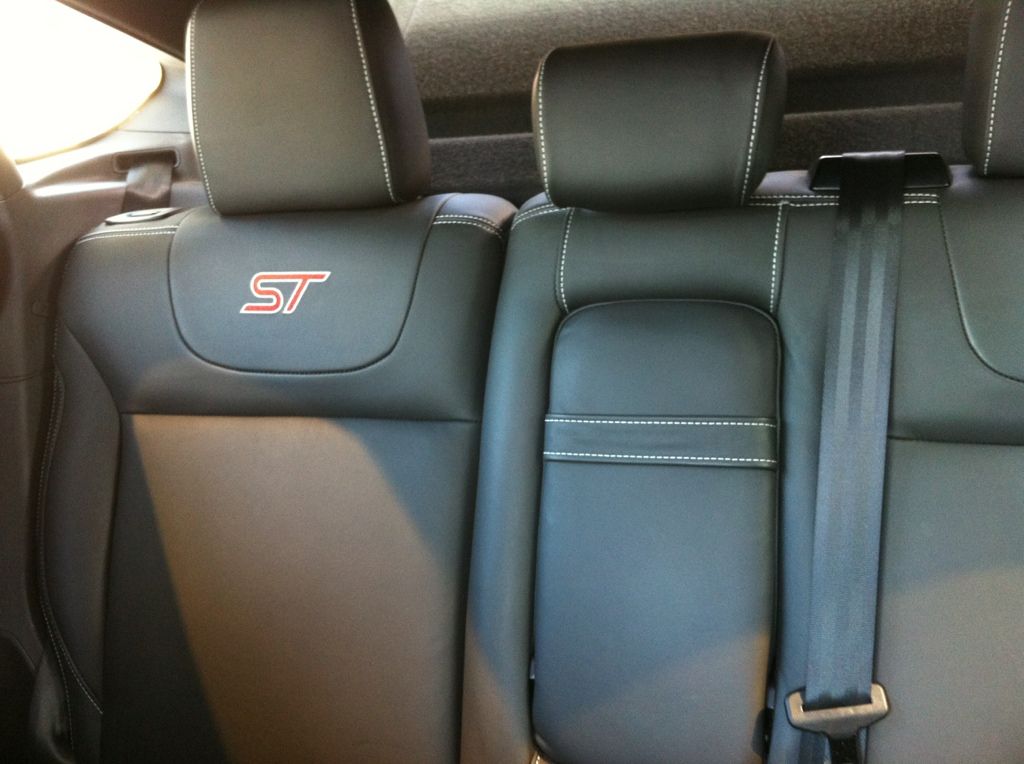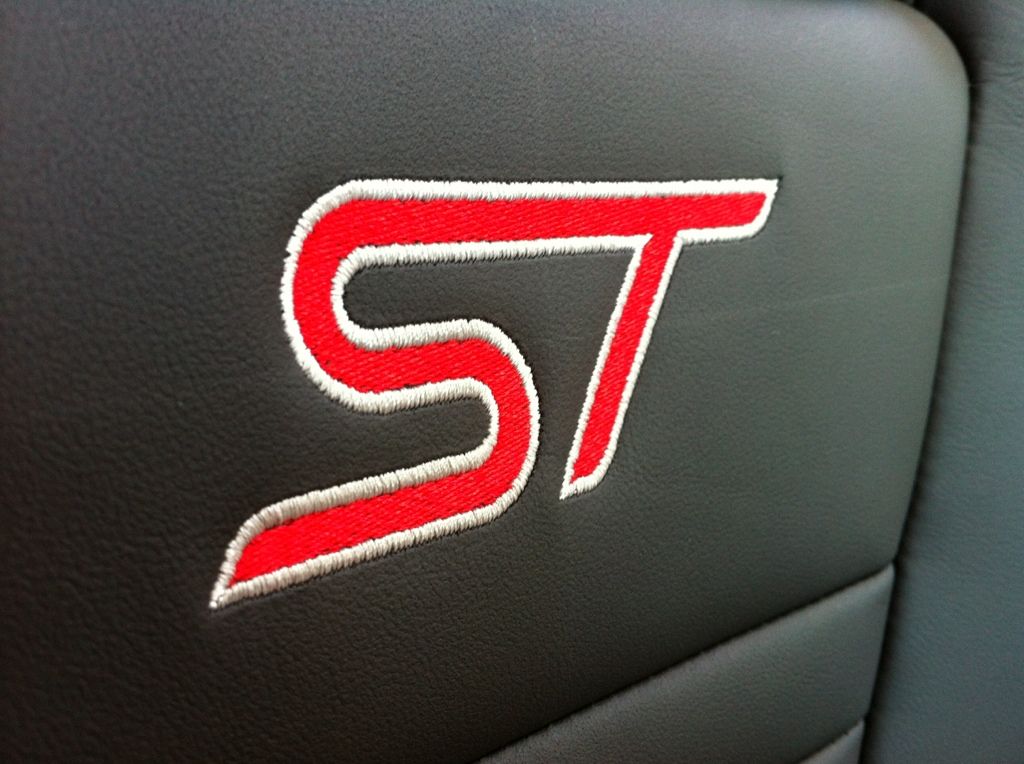 This is my dad sitting in the drivers seat. He is about 6' it's hard to tell, but I would say he has roughly 3" of space.
videos:
This is me attempting to hold the phone steady as the driver whips around the track. He was really pushing it here...these guys must really love their jobs!!
Overall, this car is exactly everything I had hoped it would be and Sept cannot come soon enough!
Edit: almost forgot, they had a matte black '12 focus as well. Pretty nice!