Discussion Starter
·
#1
·
Rnd 11 WRC France - Tour de Corse Oct 1-4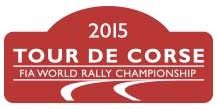 Challenge
Tight and twisty mountain roads are often bordered on one side by a rock face and on the other by a steep drop into the sea.
Rough and abrasive asphalt places high demands on tyres.
Many crews have not previously tackled the rally so must write all-new pace notes.
Narrow roads mean errors can be punished heavily.
History
France's WRC round was held on the stunning island of Corsica from 1973 to 2008.
Never-ending sequences of turns earned the event the nickname "The Rally of 10,000 Corners".
After a year?s absence due to rotation, the rally moved to the Alsace region of the French mainland in 2010.
What's new for 2015
Everything! The WRC has not been to Corsica since 2008.
Official Website:
tourdecorserally
Listen Live:
wrc.com/live_popup_radio
WRC+ : Live Stages/Live Maps/Onboard Action/Full Highlights
plus.wrc.com/
...